7th August 2011

Multiroom Audio
What is Sonos and how does it work?
The Sonos wireless multi room setup is an award winning system. It has received stunning reviews from The Wall Street Journal, Business Week, The New York Times, The Washington Post, customer reviews on Amazon, and many other. It's known for its high performance sound and ease of setup. Sonos is quickly becoming the standard for a high quality wireless music system.
The Sonos system allows you to wirelessly add and control music in any room of your house. By control, I mean you can change the volume, the song, or the Internet radio station in any room from your wireless controller. You can choose to have different music in each room, or for parties, you can group rooms together so that the same thing is playing throughout your home.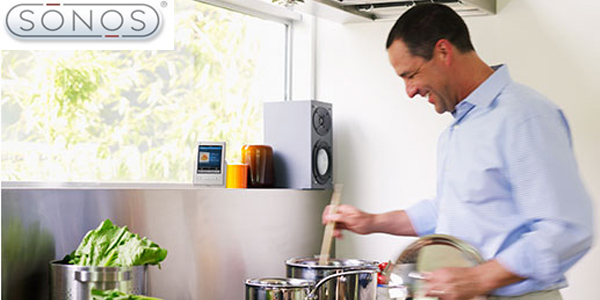 Want Instant Access To An Endless Supply Of Music?
You can access your music library on your computer, iPod, or CD player. Sonos comes loaded with thousands of free Internet radio stations (Pandora, Rhapsody, Sirius, your favorite local stations, etc. You can search for a specific song or artist).
This software is free and is included with every ZonePlayer.