Home Theatre installations designed to exceed your wildest dreams.
Nothing stirs the soul like the impact of an earth shaking sound effect or the enveloping warmth of a lushly orchestrated soundtrack.
Vision Living is Adelaide's premier Home Theatre specialist, offering high end home entertainment products, expert advice and stunning Home Theatre installations.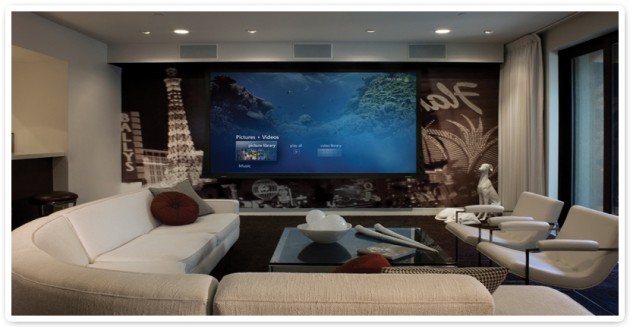 Cinema Design
Would you consider putting brand new tyres on your car and not have them balanced and aligned by a professional? Of course not....but that is what happens in the vast majority of home cinema installations.
Your room is a critical component in a home theatre design and deserves your attention. Just as your speakers have a engineered enclosure...your room is a bigger and more important enclosure.
If your are serious about performance and want the best total outcome, then contact Vision Living TODAY.