Do you long for a house full of music? Vision Living can help.
If you're the kind of person who hates moving from room to room because you can't hear your music wherever you go, don't panic. Help is at hand, in the shape of a range of very powerful and flexible multi-room music systems from Vision Living.
You choose the rooms, you choose the music and Vision's multiroom audio system will deliver it via in-wall or ceiling speakers - inside and outside in any number of rooms or areas you choose.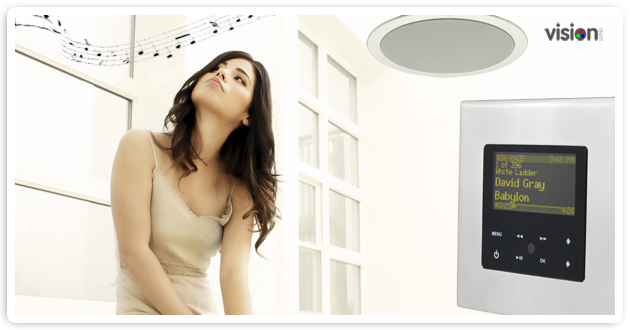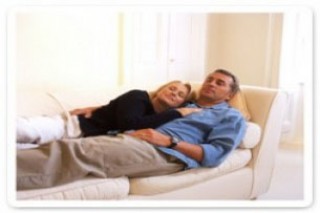 The Ultimate Solution for Music Lovers.
Music brings emotion into your home - it's an avenue to express your feelings better than any other medium, it brings joy and helps create the perfect ambience for any occasion.
Dad can enjoy his jazz collection in the kitchen. Mom can relax to some easy listening in the bedroom. The kids can play games while listening to their iPod in the family room. With a multiroom system, everybody gets exactly what they want, when they want it.

SONOS - Suitable for Both New and Existing Homes & Businesses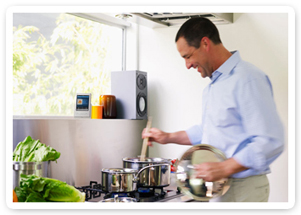 If you love music, you will love Sonos. It's as simple as that. Because only Sonos makes it so easy to add music to your life. In one room. Or many. Playing the music you own on your PC or endless songs and stations streaming from the internet.
Sonos is a wireless multi-room music system unlike any other. One that sets up instantly and expands effortlessly. So, are you ready to experience Sonos?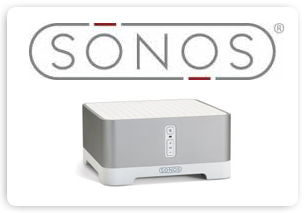 NuVo - Suitable for New Homes & Businesses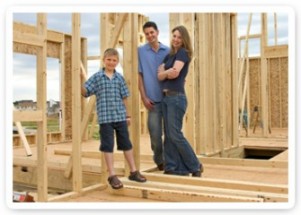 The key to this technology is that each room or area is cabled for speakers and fitted with key pad controllers. They all share a main high power audio amplification system located in a central area within the home or office.
From here, multiple audio sources including Tuner, CD, IPod, Media Centre, DVD and more can be distributed to your designated locations, placing you in total control of your audio system.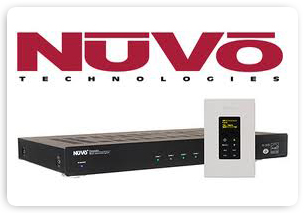 Multiroom Video
Vision Living are Adelaide's experts in Multiroom Audio and Video.
In today's media-driven world, multiroom entertainment isn't just audio. Video is a vital part of our daily experience.
More choice, more channels, more rooms. Multiroom video means having access to the video source you want wherever you are in the house or garden.
With video distribution systems you can have multiple screens all playing the same central source – imagine watching a DVD down stairs on your home cinema setup, pausing it and resuming watching your show from the same point on an LCD in the bed room.
You can also distribute your Pay-TV throughout your home without the need to prescribe to any further set top boxes.
Infrared receivers located in each room or the use of radio frequency remotes give you total control just as if you were in the room where the main source is located. You can also have multiple screens all with access to different central sources with the ability to switch between them.
Vision's Video Matrix systems deliver crisp, high-definition or component video from multiple sources to up to eight rooms.
Contact us today to discuss your Multiroom AV requirements.