Adelaide based Home Automation solutions.
A well designed Home Automation system will make your life less complex. You touch the button and something happens - how this is achieved is Vision's job. What's important for you to know is when you touch the button you will get the expected result - 100% every time.
Contact Vision Living for a free in-home consultation with one of our Home Automation experts.
Take control of your home.
Imagine being able to control almost everything within your home through a simple touch-screen, your PC, or even a hand held remote control.
You don't even have to be in your home to be in control, because with Vision at your fingertips you can do everything from your laptop - even if you're half a world away!
With Vision your home will come to life in a way you never thought possible via the finest home automation systems available.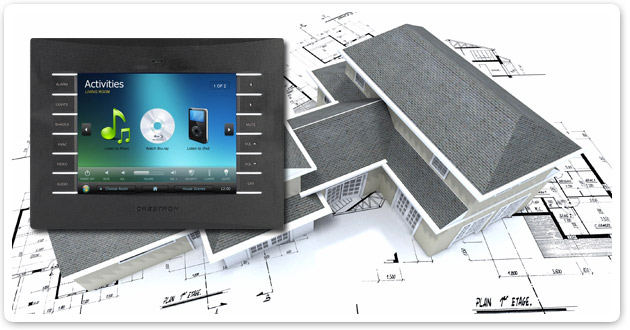 Our Home Automation services will make your home more inviting, more relaxing and more livable.
Adelaide's Industry Leaders
Vision Living is at the leading edge of automation technology. You'll be amazed at how simple our automation systems are to use.
Vision can automate or simplify certain tasks, transforming the tedious elements of your home into convenient, easy-to-use solutions.
Home automation gives you more time to enjoy the things in life that you love, like family, friends and Vision's remarkable Home Theatre systems!
Home Automation Examples
Central control of all lighting, security, audio visual and more.
Remote access even if you are a world away.
Schedule tasks like lighting and irrigation to automatically come on.
Integrate a series if not all of your homes systems into one manageable and intelligent solution.
Audio & Video distribution with a simple touch of a finger.
Turn off an entire rooms electrical, entertainment, lighting and more with one touch.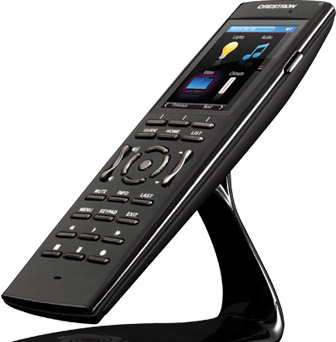 Home Automation Case Studies
Home Security
A client would periodically leave their garage door open which directly faced the road. Not only did it leave the garage open for intruders but it also meant the intruder had direct access into the home.
Vision programmed the security system to send a pulse to the roller door every 15 minutes. If the garage door was open, an audible voice would be heard throughout the homes Multiroom Audio System saying "Garage Door Open".
Automatic Illumination
A client wanted hallway illumination to occur as they walked down the passage and common areas of their home.
Vision programmed the lights to gently come on and then gently dim down as someone exited the hallway. This gave the home owners an experience every time they entered these areas. Not only did it save on electricity, other family member would be aware of someone walking towards them at night.
The Goodbye Button
A client requested Vision to program a selected button on their touch screen to perform a series of events. A Goodbye Button on their touch screen was programmed to shut down the family room.
After spending an evening watching a movie in the family room, the client could exit the room and press the Goodbye Button. The following events would occur. TV off, all AV equipment off, curtains close, lights gradually turn off, the ceiling fan shuts down - all with a press of a single button.